Stephen Reichard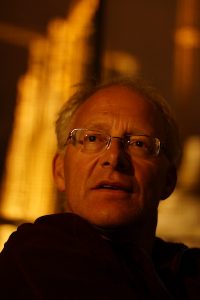 A jack of all trades, Reichard marries broad business expertise with highly specific, concrete skills in strategic planning and organizational development, research and writing, funds development and revenue enhancement, marketing and financial analysis. RAI's iterative style seeks to capture and reflect back to his clients in his work product their values, vision and mission with the goal that his contribution will be of an enduring nature. As both student and teacher, Reichard learns from his clients as he imparts knowledge and wisdom gained from those with whom he has worked in the past. In this manner, RAI's practice strives to incorporate the four Rs of respect, relevance, reciprocity, and responsibility.
Reichard brings some 30 years' professional experience to his consulting practice including work as Northwest Area Vice President for Option Care, Inc., the nation's largest home infusion company; President and co-founder of RehabLogic, Inc., an Internet-based rehabilitation company; Executive Director of the Inland Neuroscience & Spine Center, a center of excellence in the neurosciences based at Sacred Heart Medical Center in Spokane, WA; Interim Executive Director with Cancer Care Northwest, a $50 million, twenty-physician multi-disciplinary oncology practice located in Spokane, WA; and Chief Operating Officer with Planned Parenthood Columbia Willamette in Portland, OR. He served as Deputy Director of the Lambi Fund of Haiti, a NGO indigenous to Haiti. Most recently served as Executive Director of the ReBuilding Center, Portland's iconic salvage building materials organization. A graduate of Columbia University in the City of New York, Reichard was a fellow in African and Latin American history at Northwestern University where he earned his masters degree in 1984. Reichard has completed much of the work for a masters in health policy and administration from Washington State University. Reichard has published widely in both peer reviewed and non-peer reviewed publications, has presented at numerous conferences and proceedings, and is the recent recipient of the 2017 Golden Compass Award from the Building Materials Reuse Association for his work promoting equity in the building materials reuse industry.
Over the course of his career, Reichard has raised nearly $45 million in grants, contracts, investments and gifts for his employers and clients. Reichard's well-researched proposals, studies, business plans, and evaluations are clear, crisp, concise and compelling. In 2014, he authored the winning response to request for proposal to the Washington State Liquor Control Board on behalf of BiotrackTHC for Washington State's seed-to-sale inventory system. While the technical component of that proposal came in second place in the scoring, the management component of the proposal provided BioTrackTHC with sufficient margin to secure the contract.
An alumnus of Stanford University's D.School Design Thinking Bootcamp, Reichard is a noted change agent. While he has not sought Six Sigma certification, he is highly skilled and experienced in the tools of performance improvement. He has designed and led numerous departmental and company-wide re-organizations, returning entities into engines of high performance and profitability.
Capabilities Statement
Curriculum Vitae
Our Associates
Our business – and our mission – is to make your business operate more effectively. Reichard and Associates is not here to build a business. We are a sole proprietorship and proud to be so: our focus is on you.
Over the course of Reichard's long and varied career, he has worked and played with an extraordinary group of brilliant, creative individuals committed to changing our world for the better. These are Reichard's Associates. Some are consultants in their own right. Others are employees. Some are highly placed. Others are in the trenches, making things happen, changing the fortunes of the companies for whom they work every day. Together, we are Reichard and Associates. We look forward to working with you.
Sudhir Swamy – Sudhir is a business advisor and strategy consultant to start-ups, established businesses and non-profits. He has over 28 years of experience in strategy consulting, transaction support, project management and operations.
Sudhir specializes in assisting clients with market analysis, business planning, process improvement, organization effectiveness, project management, coaching and mentoring. He has successfully advised clients across sectors including automotive, education, engineering, healthcare, insurance, non-profit, technology and others.
Previously, he was with Ernst & Young (EY) for over 17 years and last held the position of Associate Director – Consulting/Advisory. At EY, Sudhir advised clients including Fortune 500 companies, Government agencies, large diversified industrial groups, non-profits, industry associations, SMEs and startups – in India and overseas. Prior to EY, he worked in the IT industry for companies into simulation software, real-time systems and enterprise solutions.
Sudhir is PMP (Project Management Professional) Certified from the Project Management Institute and also an AITA (All India Tennis Association) Certified Tennis Coach.
John Scherer – As a former Combat Officer on a US Navy Destroyer, Lutheran Chaplain at Cornell University, Gestalt and Family Systems Therapist, Graduate School co-creator, author, successful change consultant and entrepreneur, John brings a unique perspective to his life and work. Business and community leaders from 42 nations have graduated from his Executive and Leadership Development Intensives. John is the creator of hundreds of articles and online media, including The Scherer Leadership Report, and is author of Work and the Human Spirit (1993) and Five Questions that Change Everything (2008). A prodigious writer, his work has been translated into 15 languages. The Stephen Covey organization honored John as one of America's Top 100 Thought Leaders in Personal/Leadership Development, and in 2015 the International Organization Development Network recognized him with their coveted Lifetime Achievement Award. We are fortunate to have with us one of the living experts on the deep development of leaders and the Action Research approach to facilitating change.
Brion Hurley is a Lean Six Sigma Master Black Belt at Business Performance Improvement. He teaches Lean and Six Sigma classes, facilitates workshops and events, performs statistical analysis, and mentors employees through improvement efforts. Prior to BPI, he spent 18 years at Rockwell Collins as a Lean Six Sigma consultant. He also led corporate sustainability teams to reduce electricity usage and solid waste, and helped people connect process improvement concepts with sustainability. He is focused on teaching Lean and Six Sigma concepts to sustainable businesses in the Pacific Northwest, to help them reduce their impact on the environment. He has degrees in Statistics, Quality Management, and Environmental Sustainability. He volunteers his time with Lean Portland as the Community Consultant Lead, managing and leading multiple nonprofit improvement projects.  He is also the author of "Lean Six Sigma for Good" and is currently the President of the nonprofit, Recycling Advocates.
Lawrence Reichard is, above all, a writer.  After working as a full-time reporter for the Staten Island Advance, Reichard struck out on his own and has been a freelance writer and independent columnist for 35 years.  In that time he has written extensively on U.S. and Latin American politics, history and travel.  He currently writes a biweekly column for Courier Publications newspapers in Maine, and his column has won three awards from the Maine Press Association.
Reichard has also taken his writing skills and talents and branched out into editing and grant writing.  As Program Coordinator of the Rural Education Alternatives Program of the American Friends Service Committee in Stockton, California, Reichard wrote grant applications and program reports for major funders such as the James Irvine Foundation.  He has also written grants for non-profits such as Homeworkers Organized for More Employment (H.O.M.E., Inc.) in Orland, Maine, and has edited annual reports for other non-profits such as the Maine Children's Alliance and Long Way Home, a non-profit school that educates hundreds of indigenous Kaqchikel children in Guatemala.
In his work for Reichard and Associates, Reichard has helped write and has edited numerous Indian Health Services grant applications for the Kalispel Tribe of northeastern Washington state and northwestern Idaho.